LOOK INSIDE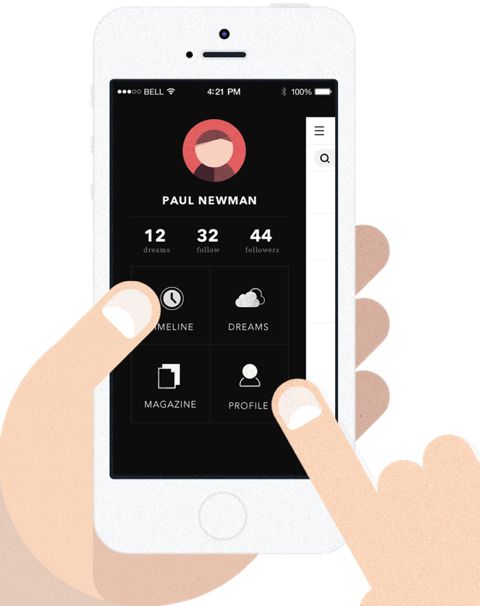 DREAMS
Place where you can write down your dreams. Divide them into achievable steps or use a premade template already divided into simple "to-do's" by a person who achieved given goal.
TIMELINE
Much like in other media, our timeline allows you to communicate with other users and share your experiences and progress.
MAGAZINE
Some of your goals may require a deeper knowledge of the area in which you want to improve yourself. That is why we proudly introduce our magazine filled with content that helps you achieve your dreams.
PROFILE
In your profile you will find your personal settings and tools that will help you connect with other users who share the same goals and dreams.